Arduino Internet Watchdog Device (IWG)
This project will do it all by it self on the spot whenever internet connectivity is lost and practically you'll have continuous internet co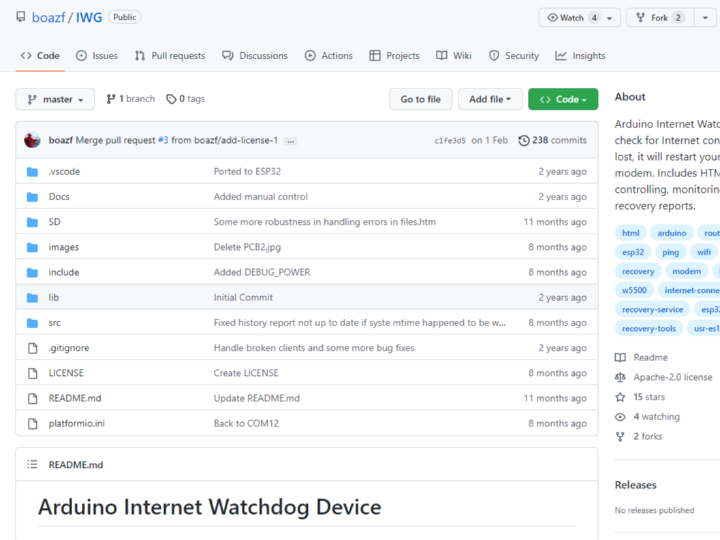 PROJECT DESCRIPTION
Main Features
Automatically recovers internet connectivity.
Supports recovering of router and modem as two separate devices or a single combined device.
Supports recovering of an access point.
Highly configurable.
Supports HTML interface for controlling, configuring and monitoring the device.
Supports either WiFi or Wired (w5500) Ethernet connection.
Supports manual control using LED indicators and pushbuttons.
Includes EasyEDA elecrical diagram, PCB design and packaging design.
Original Link: https://github.com/boazf/IWG
Comments Write