STM32F Development Board
STM ARM Cortex-M3 Development Board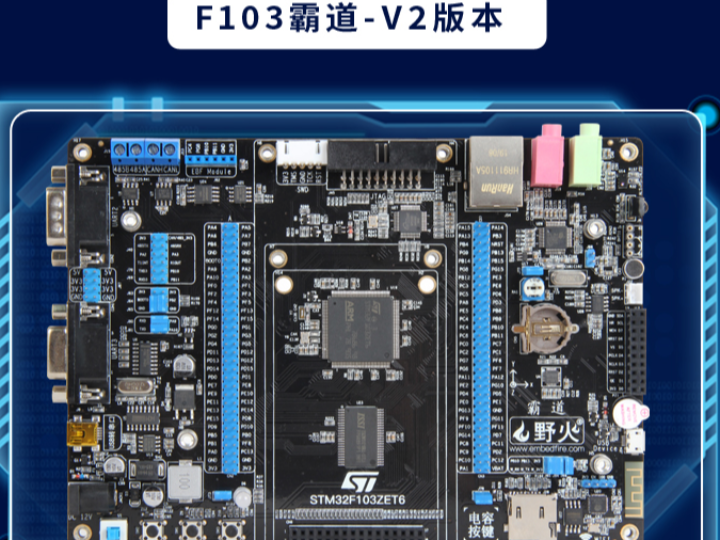 PROJECT DESCRIPTION
Original :
https://embedfire.com/products/
https://detail.tmall.com/item.htm?spm=a1z10.1-b-s.w20601089-23268010655.4.444c73f5MSWxsQ&id=600354493045
Vendor : embedfire.com / 野火
Price : ¥ 438.00-872.00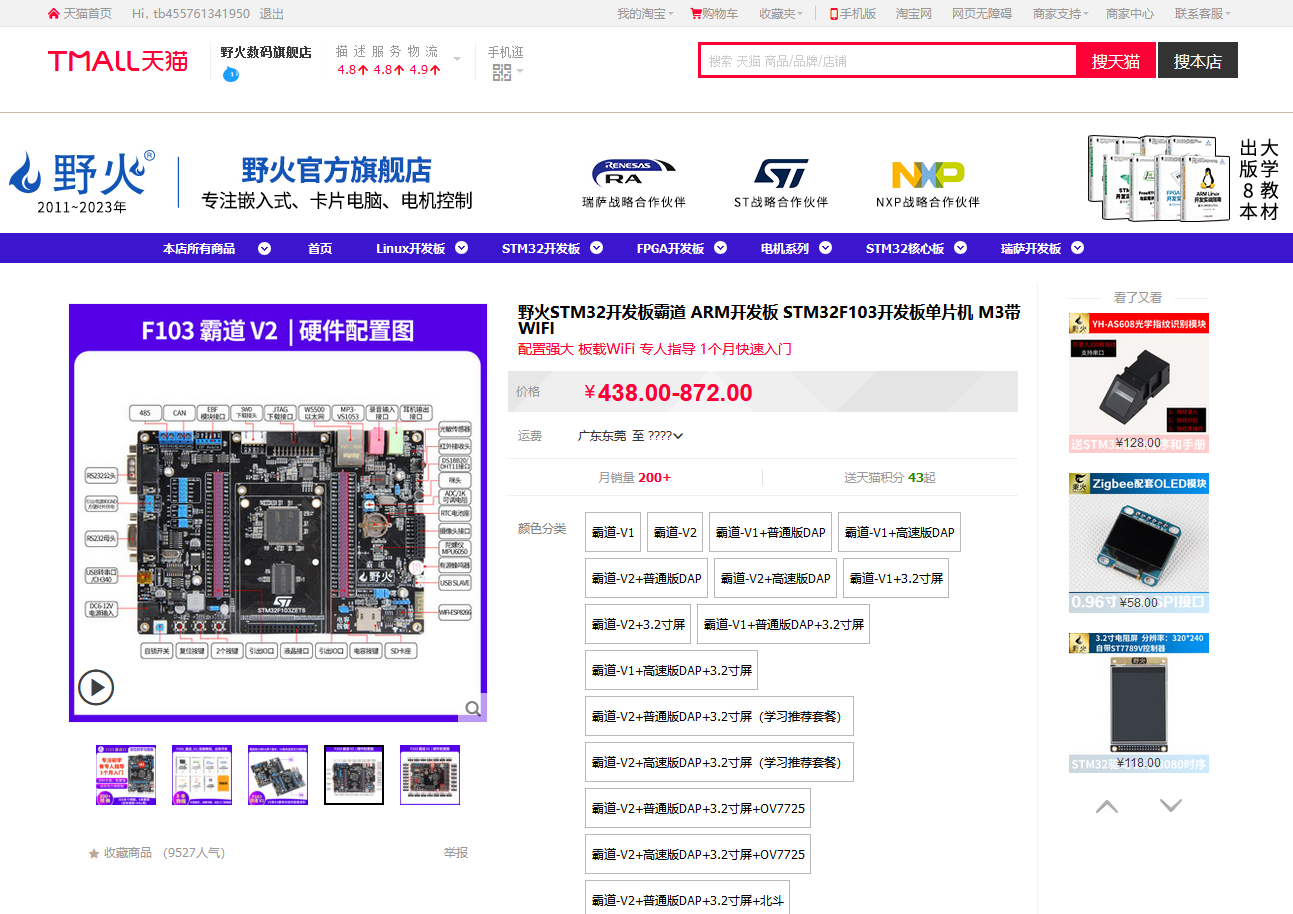 The vendor is Embedfire(野火) China company.
They sell it on Tmall. After I give my cell phone number to log in, I can enter the Tmall and see the details. They don't support other languages, so it is not easy to buy from other countries.
They have video guides and books for this board. You can access videos in their space at bilibili.com but in Chinese.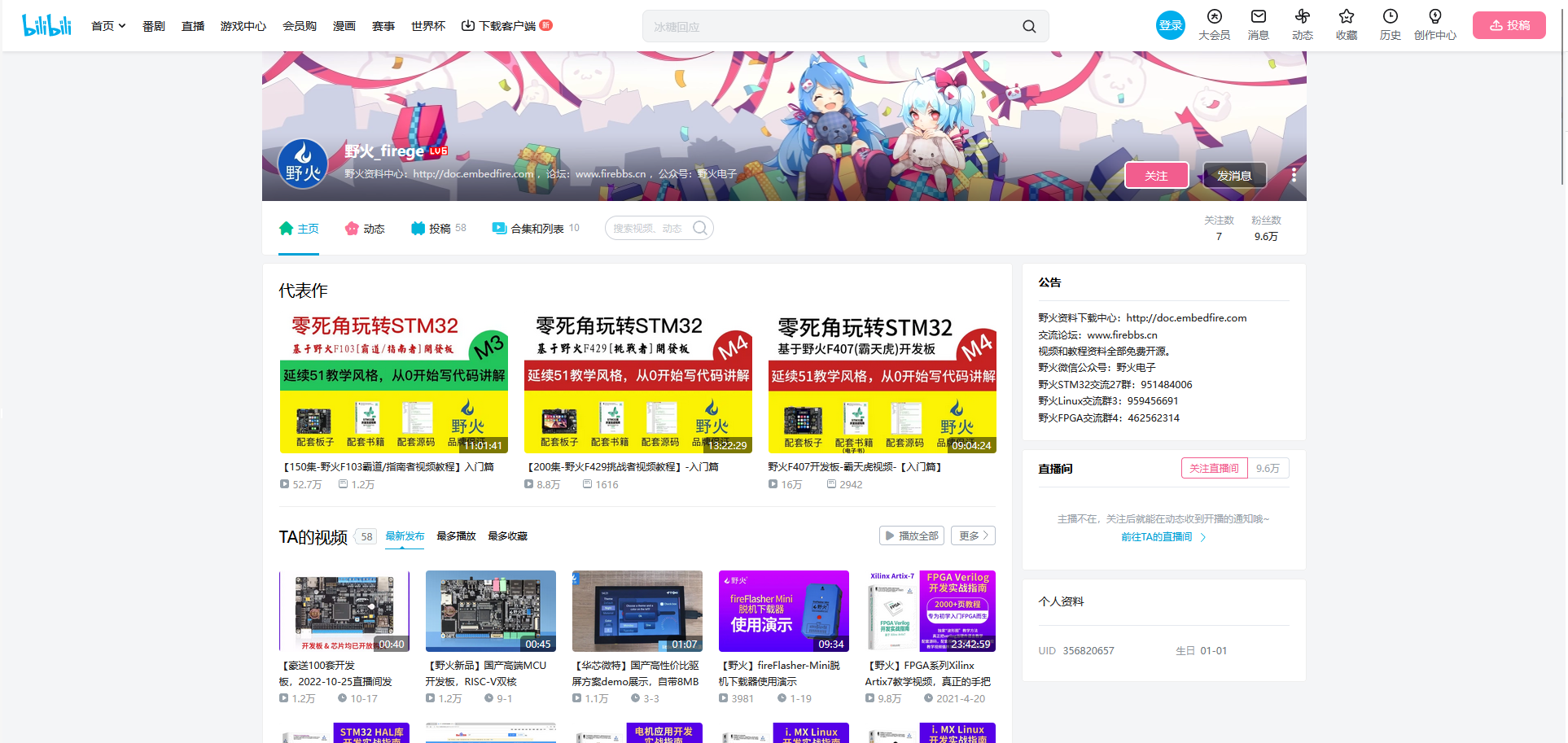 They sell three types of STM32 evaluation boards.
1. STM32F103_指南者.
: STM32F103VET6 / Interface for W5500 SPI Module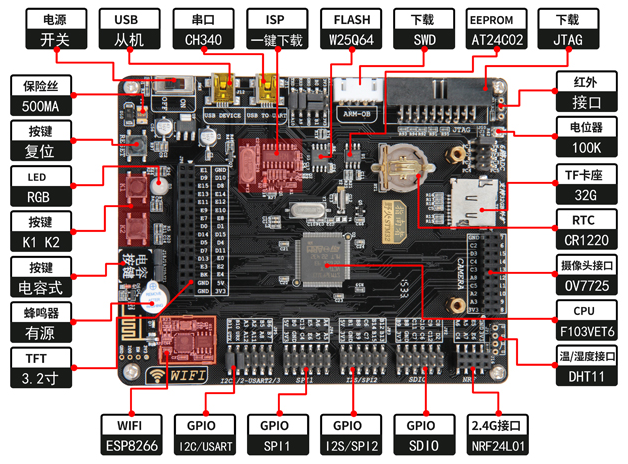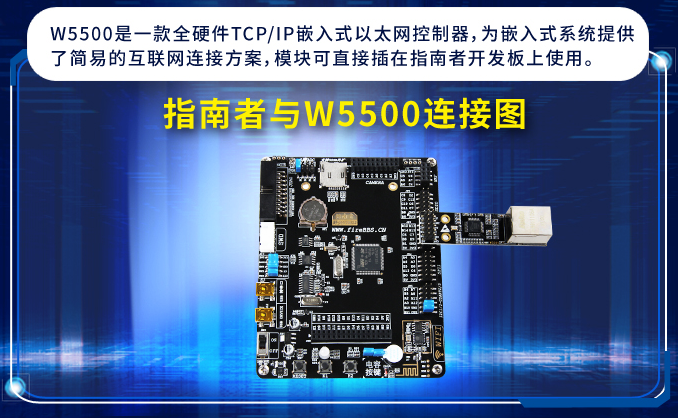 2. STM32F103_霸道V1
: STM32F103ZET6 / W5500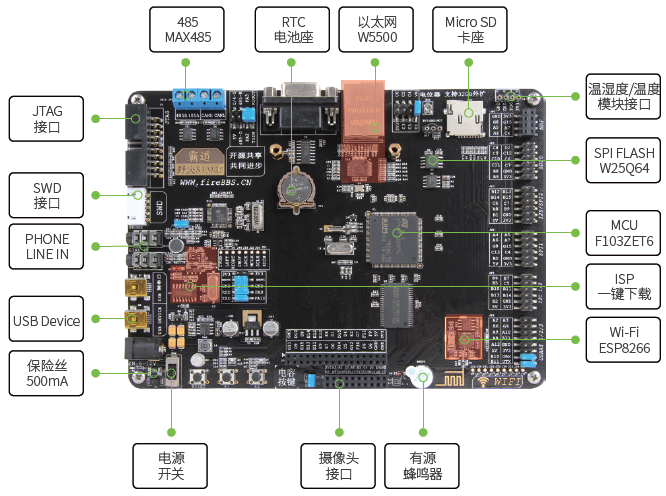 3. STM32F103_霸道V2
: STM32F103ZET6 / W5500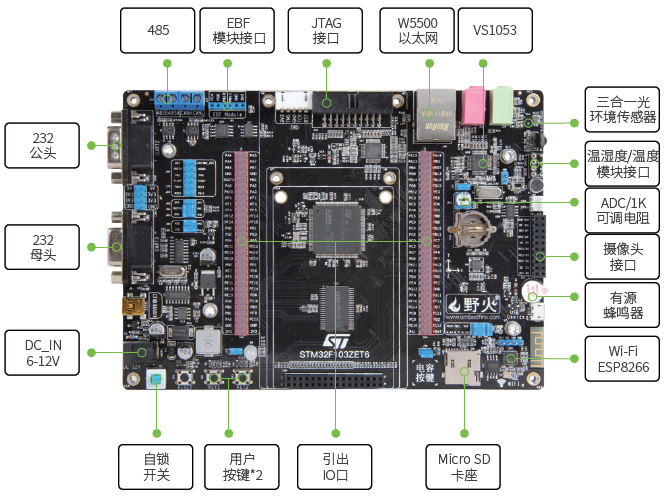 There are books for education on various subjects for sale.
https://book.jd.com/writer/%E5%88%98%E7%81%AB%E8%89%AF_1.html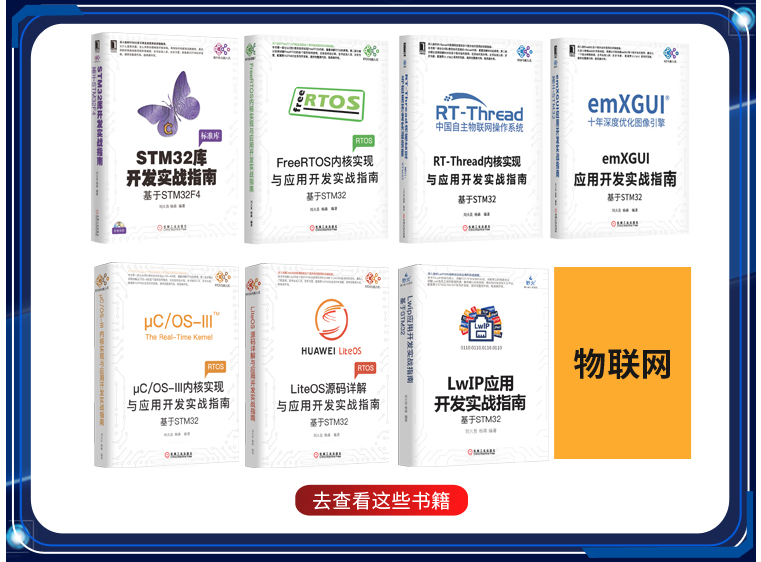 Comments Write