The Best RP2040 Boards of 2022 – Buyer's Guide (W5500-EVB-Pico)
The All3DP introduced W5500-EVB-Pico.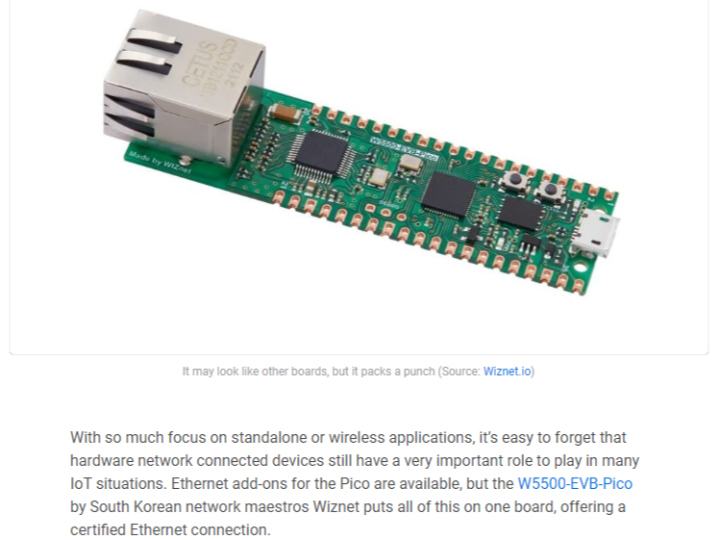 PROJECT DESCRIPTION
Here is an article written by All3DP that introduces a list of boards using the RP2040.
In this article, the W5500-EVB-Pico is introduced and its advantages over Hardwired ethernet are introduced.
You can read the whole article at the link below.
Comments Write