Arduino-Based LAN-Controlled Input Scanner / Relay Multiplexer
Arduino-Based LAN-Controlled Input Scanner / Relay Multiplexer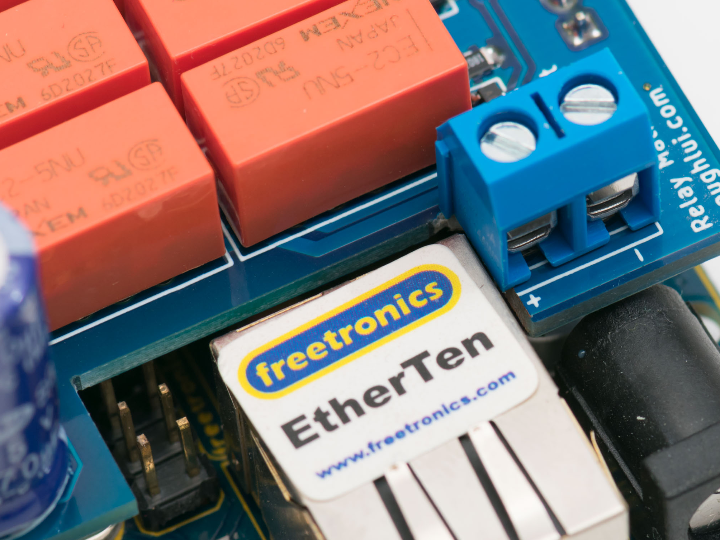 PROJECT DESCRIPTION
Original : https://goughlui.com/2021/04/18/project-arduino-based-lan-controlled-input-scanner-relay-multiplexer/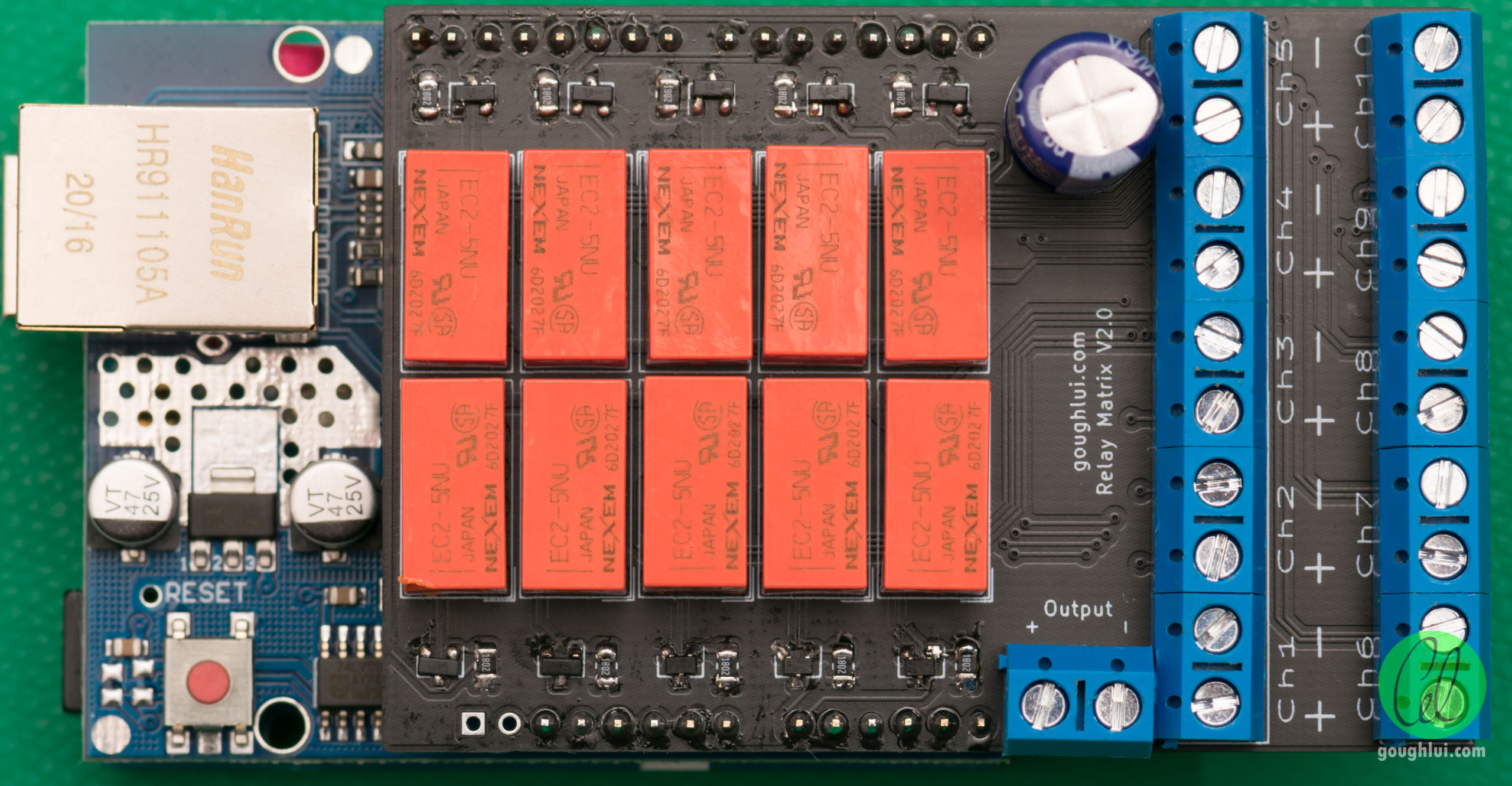 The "stack" is getting quite big, but still fits well. The exposed rear contacts of the PCB may present a bit of a safety issue if touched, but I don't anticipate use with anything more than about 24V. Instead of Ersin 362, this particular board was assembled using Multicore 0.8mm 60/40 Hydro-X flux solder which seems to be a more effective flux but requires water-based cleaning and has a bit of an irritating smell.
Tests of this board were successful – the relays clicked in and out on command and the connections were made and broken as expected.
I decided to make a second, nicer-looking board. This time, I pre-tinned the pads and mounted SMD components first by hot air, then the through-hole components, choosing a more appropriate voltage rating for the capacitor to have a reasonable height.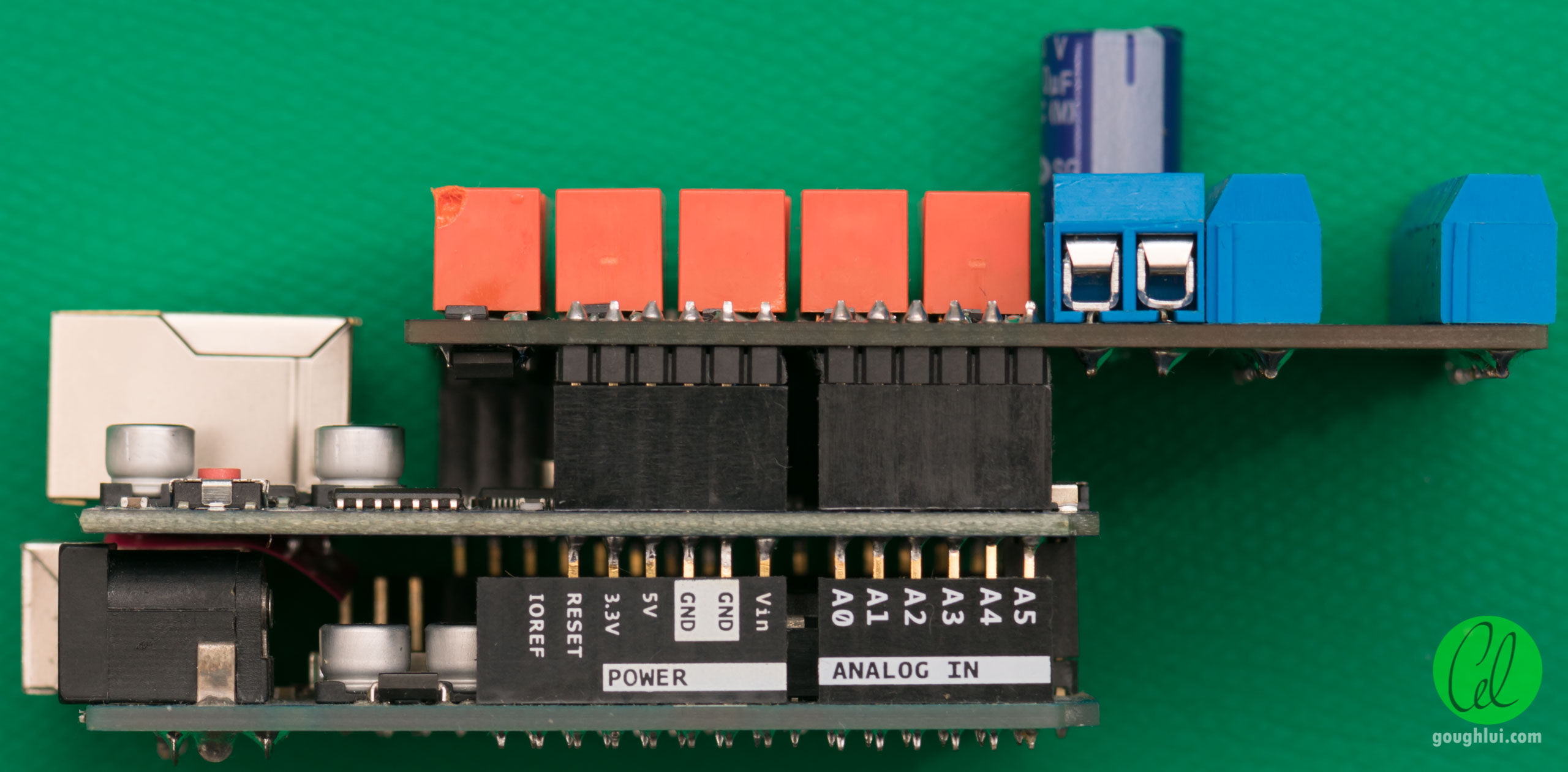 Comments Write