details
As an alternative, these video encryption modules were suggested as hacking countermeasures to expose personal privacy due to hacking accidents on wallpads (house management terminals) in apartment complexes and to control IoT devices at home such as TV and IP cameras linked to wallpads.
The video encryption chip "KEV7" obtained the second level of encryption module verification (KCMVP) security level from the National Intelligence Service in August. It has released KMC100E, a video encryption module with a built-in video encryption chip "KEV7".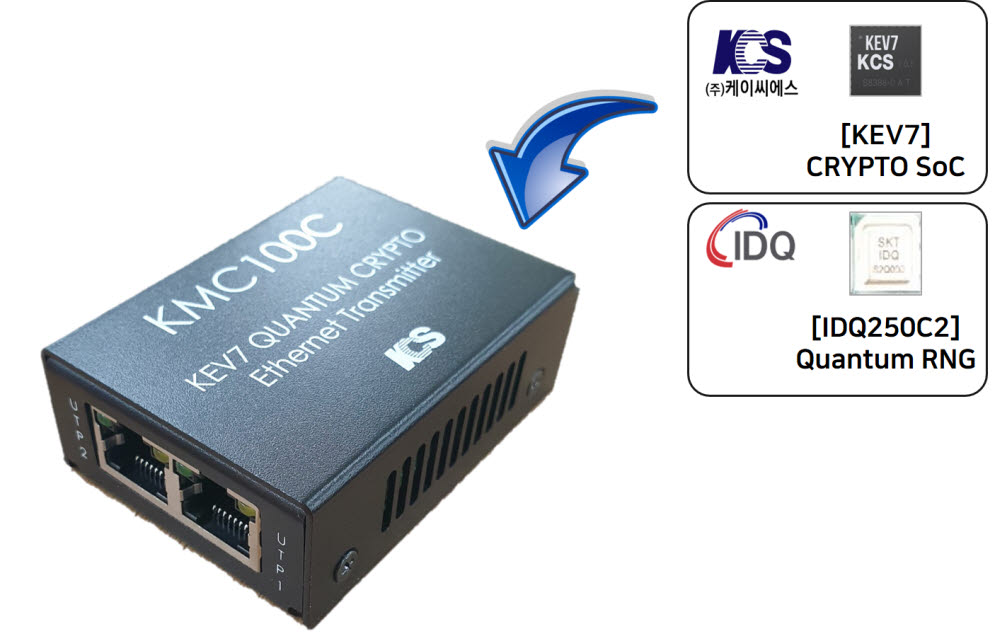 In order to install it on IoT devices, KMC100E was developed in the form of low power and small size (42×42 mm). KMC100E is a cryptographic transmitter that performs video packet encryption and decryption in real time through two Ethernet in and out ports.
When the KMC100E is built into the wallpad, it performs smart home security functions such as IoT device authentication linked to the wallpad, digital door lock and data encryption inside the wallpad, and illegal intrusion blocking not stored in the white list.