details
In order to connect the Nucleo board to a network, we first need a suitable interface. The WIZ5500 is a hardware Ethernet controller that supports the usual protocols such as TCP, UDP, ICMP, IPv4, ARP, IGMP, and PPPoE. Its operating voltage is 3.3 volts. The Ethernet controller operates at both 10 Mbit and 100 Mbit. As a hobbyist-friendly module, the WIZ5500 costs about 9 euros. The data transfer between the network module and the Nucleo board is done via the SPI interface. This is often used for the communication of microcontrollers with their peripherals. In principle, the data is transmitted clock-synchronously and serially. Table 2 shows how the Nucleo Board must be connected to the network module. It should be noted here that we are using the SPI2 interface of the Nucleo board. Figure 7 shows how to make the connections. To make sure we don't forget later, we should connect the LAN directly as well. It wouldn't be the first time that we spent hours looking for a fault—and in the end, it was only a forgotten plug connection.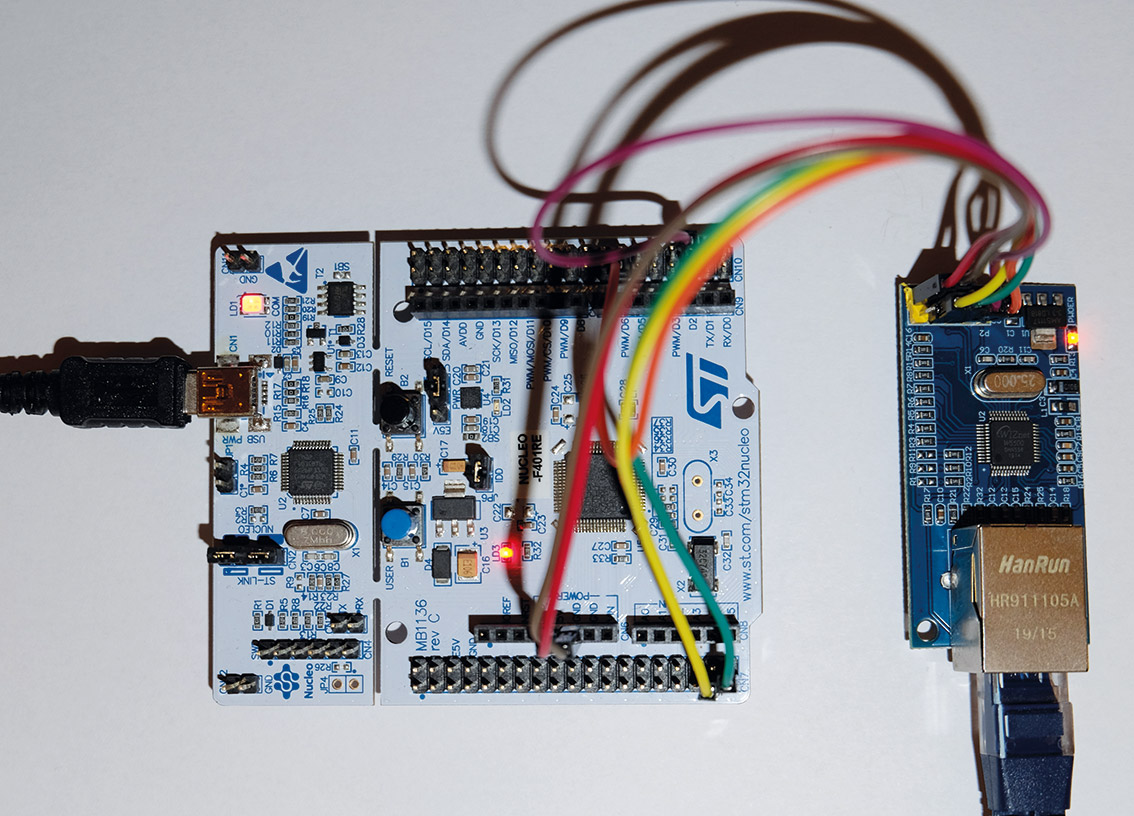 | Nucleo Board | Network module |
| --- | --- |
| 5V | 5V |
| PC2 | MISO |
| PC3 | MOSI |
| PB10 | SCLK |
| PC4 | SCS |
| GND | GND |
Table 2: Connections between Nucleo Board and network module.