components
Hardware Components
Software Apps and online services
details
This Article is about the DMX controller with network connection from an Arduino with Ethernet shield. He made a prototype using Breadboard, then made a PCB and made it into a product. It seems that the CE certification that can be sold in Germany is completed.
Before this project, in October 2017, he has introduced the prototype (or version1.0)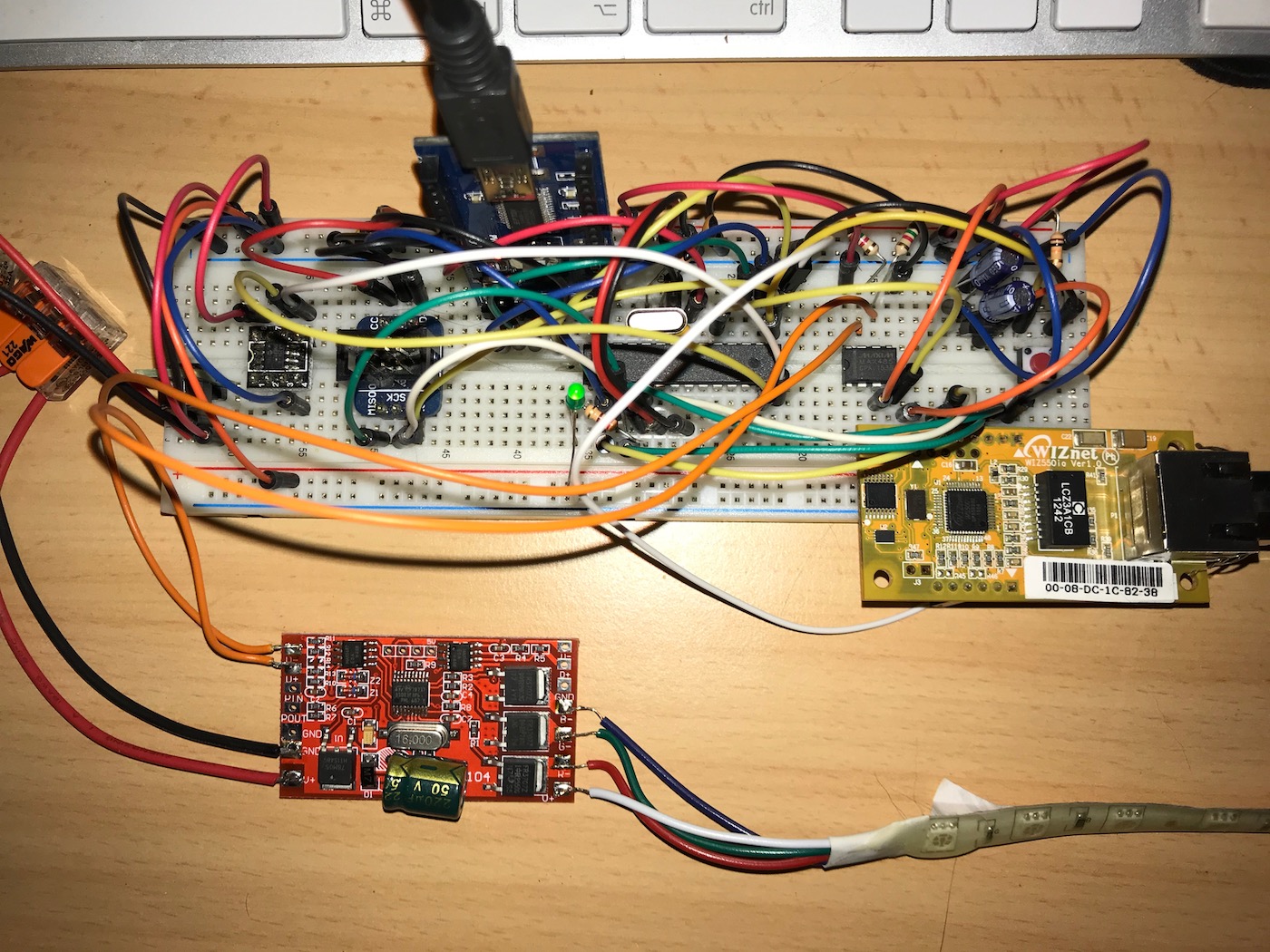 Finally, he updates this module up to product level.
For more detail, please visit the original post.